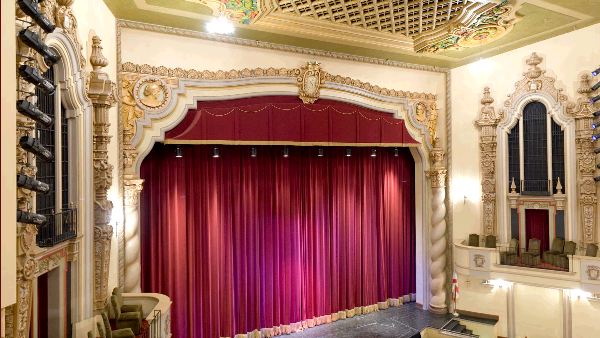 The Dress Rehearsal will be on May 16th at The Saenger Theatre. This takes quite awhile so come prepared to exercise patience. I will provide a schedule with your arrival time. I am going to start with our youngest dancers at 2:00, and progress to the older dancers throughout the afternoon. Children should be dressed in their first costume with hair and makeup done. Please make sure your child has eaten before coming to rehearsal or recital. Please do not send food with your child. They can have a water bottle (water only please). When your child has performed all dances, you are free to go.
For dress rehearsal, your child will stay with you. You will change your child and sit with them while you wait. You will receive your recital package with tights during dress rehearsal. These tights should not be used until the recital performance.
The Dance Recital will be May 29th. The performance times will be announced.
Upon arrival you will drop your child at the back stage door with extra costumes. Please have them dressed in their first costume with their hair and makeup done. You will not be able to enter the backstage area. The theatre will open for seating 30 minutes before the performance start.
For recital, all the students will be backstage with our volunteer helpers. Helpers will line them up and walk them backstage when it is time for them to go back. Helpers will get students changed backstage when it is time for a costume change. Parents will not be allowed backstage for recital unless there is an emergency. This is for the safety of the dancers and we will have teachers with the preschool groups, and they will provide entertainment, snacks, and peace of mind for all of you watching. Creative movement parents may pick up there dancers up immediately after the first act. All other dancers will need to wait until the end of the show and will pick up at the entrance to the backstage area.