The teaching staff at A Time To Dance is committed to excellence in every way. Our teachers have a genuine love for children, a devotion to bring out the best in every student by motivating and inspiring them. We see each child as a unique and special individual and help guide them through creativity. Children young and older discover new things every day, and the dance studio is a safe and nurturing environment to do just that!
First Call Program
Classes for children 6 and under:
Children ages 6 and under are on a journey. They are experiencing the wonders of the world every day. Everything is new, new, new! The dance school is another one of those wonders-yet another place for young minds to explore. They'll touch the mirrors, lose focus, perhaps hang from the barre and enjoy conversations with those around them. This is all a result of positive natural curiosity. These young minds are simply doing as they should: gathering information about the world around them.
We are here to help cultivate their creativity, develop a basic understanding of musicality, movement skills and inspiring a love for the way they move and the art of dance. We've developed different varieties of classes for this age group to meet the many different personalities and interests of our young dancers.
Creative Movement:  Creative movement classes are best suited for young dancers just starting out. Many of our 2 year olds and young 3′s find this class perfect for their pace. Here they will learn about musicality and movement skills. Creative movement is learning skipping, hopping, or clapping to the beat of music. We enhance their imagination by introducing imagery or "make believe". With imagery we can become dancing clowns or fairies or, of course, a ballerina. Props are a great way we introduce the use of more motor skills-and the children love it. We use magic wands, beach balls, hula-hoops, rhythm sticks, flowers-the list is endless. This class is a wonderful introduction to dance.
Combination Classes – Ballet/Tap: We offer a combination of dance styles to better meet the needs and personalities of our dancers. These classes continue to enhance their creativity, while strengthening their fundamental dance skills. They begin learning dance terminology, rhythm, arm placement, placement of the feet and posture for each of the chosen dance styles while learning to put it all to music. The combination classes are an hour in length devoting 30 minutes to each of the two dance styles. This class is a great way to be introduced to more than one style of dancing!  These classes are offered for 3-4 year olds, 4-5 year olds, and 5-6 year olds.
Classes for children 7 and up:
Beginning Classes
Ballet: The student will be introduced to basic ballet terminology and will begin to learn proper ballet technique. Ballet requires discipline and dedication, therefore, students will be expected to follow proper dress code and will learn to follow ballet classroom etiquette. The student will begin to understand that ballet technique is the foundation of all dance styles and we hope this class will help the student develop a love for ballet.
Jazz: The student will be introduced to a whole new way of body movement in this fun and fast paced dance class! They will begin the class with body isolations, contractions, stretches and core strengthening exercises. Then they will move across the floor working on runs, progressions, leaps, jumps, turns and more! The students will also learn short combinations to fun music at the end of class to work on their memorization of choreography.
Tap: The student will begin to learn basic tap vocabulary and an emphasis will be placed on being able to hear the rhythm and tempo of the music. Basic tap steps will be worked on making sure that the student understands the proper way to execute the tap steps with the correct sounds. Short combinations across the floor and center will be worked on to continue developing their sense of rhythm and coordination.
Hip Hop: This class will be fun-filled introduction to hip-hop for the beginner level students. Using high energy music, the class will focus on basic foot-work, musicality and individuality. Another high energy class to get the kids moving!
Intermediate Classes
All-Styles: This class will be a way for the dancer to experience many different styles of dance in a 1.5 hour time frame. The different styles will include ballet, jazz, lyrical, contemporary, tap, hip hop and improv. This class will allow the teacher to spend more time on certain subjects that he/she feels the students need more time on.
Hip Hop: The dancer has been introduced to basic hip-hop movements, now they will begin to work on more intricate foot-work and body movements. They will explore a wider range body isolations, popping, locking and improvisation. They will learn longer dance combinations to fun, fast paced music to help them memorize choreography.
Advanced Classes
All-Styles: This class will be the same as the Intermediate Level All-Styles class but now the student will be working on more difficult and advanced movements with each style. Mastering multiple pirouettes in ballet and jazz, strengthening leaps in jazz, developing dynamics, musicality and style in lyrical and contemporary — just to name a few things that might be done in class.
Hip Hop: This will be a continuation of the Intermediate Level Hip-Hop class but now the students are being pushed harder to master more advanced techniques of hip-hop.
Pre-Professional Program
The A Time To Dance Pre-Professional Dance program is designed for any gifted student who would like to prepare for a career as a professional or college dancer. Students must be at least at an intermediate level to participate. The diverse curriculum includes intensive training in Ballet, Jazz, Tap, Hip Hop, Contemporary, Strength Training, Improv and more. Students must comply with course requirements specific to each level. Attendance in all Pre-Professional classes is required.
All students must audition to be accepted into the program.  Audition/Placement will be determined by an individual audition and/or performance in class. Both current and new applicants are evaluated and placement is determined for the following academic year during the summer. All applications are considered in the order received.
The Program Includes: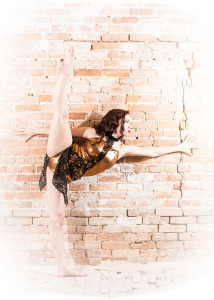 Ballet: Ballet sets the foundation for a strong technical ability and with strong ballet technique it is easier for a dancer to transition between all styles of dance. It requires discipline and dedication therefore, in the Pre-Professional Program, dancers will be expected to follow the dress code as well as follow ballet classroom etiquette. The dancer needs to be prepared to focus on their ballet training and technique. We will continue to work on strength, agility, balance, body alignment, posture and flexibility through a barre warm-up, center work and across the floor.
Jazz: In the pre-professional program, jazz classes will continue developing the dancer's jazz technique with more complex progressions across the floor as well as more intricate dance combinations. The dancers will also continue to work on strength and endurance to keep in their best shape.
Hip Hop: Dancers will continue working on their isolations, rhythm, breaking, popping, locking, krumping and "house dancing" with more difficult and complex across the floor and center combinations.
Contemporary: In this class, the dancers will continue to learn and master the feeling of their bodies holding weight and staying grounded. This class will help the dancers to continue to develop a sense of individuality through improv and an all-around freedom of movement. They will continue to work on contractions, releases, falling, recovery and using their breath and space while dancing.
Lyrical: During this class, dancers will continue to develop a sense of feeling and emotion. They will work on hearing the music and lyrics and portraying those emotions through their dancing. We will try to dig deeper and the dancers will learn to express their own emotions through their movement and be able to use dance as an outlet.
Tap: In this fast-paced challenging class, students will be working on tap steps with a very high degree of difficulty. The student will continue to master intricate tap steps and rhythms as well as continue to develop their coordination and rhythmic skills.