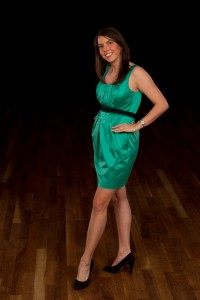 Brie Schell- Artistic Director
Miss Brie has been dancing for 27 years. She began her dance career in Detroit Michigan with Suzette's Masters of Dance. Miss Brie began competing at the age of 5. Soon after, she moved to Florida and danced with several local studios. At 16, Miss Brie started teaching classes and choreographing competition routines. Competitive dancing became a major part of life in college. She attended New World School of the Arts in Miami Florida on scholarship and received lessons from world renowned choreographers. These include Steven Boyd, Frank Hatchett, Kacy Combs, Pamela Boling, Al Gilbert, Chris Judd, Sheila Barker, and Mike Mignery. During her junior year in college, Miss Brie began A Time To Dance. Miss Brie now has a bachelors degree in finance and marketing from the University of West Florida.
Patsy Hill - Dance Instructor
Patsy Hill became director of the Montgomery Civic Ballet after attending Auburn University.  She was the founder of the Florence Ballet Company, a performing member of the Southeastern Regional Ballet Association.  Ms. Hill was appointed to the Alabama Council of Arts and Humanities and has served on various dance panels, committees, and as counselor at Ballet Aspen.  Specializing in ballet technique and costume design, Ms. Hill served as one of the artistic directors of Kaleidoscope/Ballet Pensacola from 1985 until her retirement in 2003.  She received the 1995 Elvie DeMarko Dance Achievement Award from the Arts Council of Northwest Florida for her work as Artistic Director for Pensacola's Nutcracker.
Nannette Grimm - Dance Instructor
Nannette Grimm has been involved in the Northwest Florida dance world for over 40 years.  From 1969 to 2000, she was a Dance educator at Milton High School where she began a four-year program in dance education.  This state-recognized program offers training in Ballet, Modern and Jazz, Company dancers also perform in two major productions a year.  Ms. Grimm served as Dance Program director for 20 years and as Department Head for Fine Arts.
From 1986 to 2003, Ms. Grimm served as Co-Director of Kaleidoscope/Ballet Pensacola, and from 2000-2007 also served as Modern Dance Coordinator at Ballet Pensacola.  At Ballet Pensacola, Ms. Grimm taught all levels of modern, beginning Ballet and adult Ballet.  While at Ballet Pensacola, she co-directed 18 critically-acclaimed performances of the Nutcracker, co-directed and choreographed two Arts in Education programs: Beatrix Potter, and Hansel and Gretel.  In addition, she choreographed pieces for company dancers and reset choreography from guest choreographers.
Ms. Grimm has served as guest choreographer for the Alabama Contemporary Dance Company, the Dillard School of Performing Arts, the Florida Dance Festival, the Pensacola Little Theatre, and the Ft. Lauderdale School of Performing Arts (Parkway).
Ms. Grimm received a Bachelor in Arts from the University of Florida and a Master in Education from the University of Memphis.  She continues her education every summer with nationally known teachers and choreographers.  Ms. Grimm has completed the first level of Duncan certification with the Lori Belilove Duncan Institute in New York City.  Ms. Grimm has also studied with Eric Hawkins, Kelly Holt, Shirley Ririe, the American Dance Festival, Finis Jung, Laura Glenn, Lori Bellilove, Elvie DeMarco, and numerous nationally known choreographers.  Dance awards include:  the Elvie DeMarco Award for Lifetime Achievement in Dance, the Pensacola Little Theatre Choreographic Award, and the FAAHPERD Award for Dance Educator of the Year 1989.
Whitney Freeman- Dance Instructor
Miss Whitney has 14 years of training and performance in jazz, modern, tap, lyrical, ballet, hip hop, gymnastics, and 8 years on pointe. Whitney has had the opportunitry to train under the following choreographers: Michelle Wesson El-Fallah,Linda Dobbins, Wes Chapman, Roger Van Fleteren, Alan Hineline, Therese Laeger, Mimi Twyman, Margaret Galloway, Fabrice LeMire, Thaddeus Davis, Thor Sutowski, Starr Gaither, Tyce Diorio, Jennifer Webber, Chebar Williams, Barry Youngblood, and Nick Florez. Whitney also had the opportunity to perform The Legend of Sleepy Hollow with the Alabama Ballet. Whitney has attended Applause, Platinum, Bravo!, Access Broadway, WCA, Jamfest, Athletic Championships, COA, EDA, UDA, Cheersport, Showstoppers, Starquest, IDC, Starlight, Nexstar, and Co. Dance She has won multiple overall scores in regional and national dance and cheer competitions.
Miko Brickey- Dance Instructor
Miko Brickey has been teaching children throughout the United States for over 15 years.   Miss Miko was a competitive gymnast and dancer in Sacramento, California.  Brickey has been dancing for over 25 years, her focus being in Modern Dance. Miss Miko danced at CSU, Sacramento while pursuing her studies in Child Development.  Teaching dance became a passion of Miko's while dancing in New York City.  Upon returning to her hometown in California she began her own dance program specializing in 2-4 year old dance classes.  Miss Miko finds it a privilege and honor to be able to teach such amazing children and be a part of your family.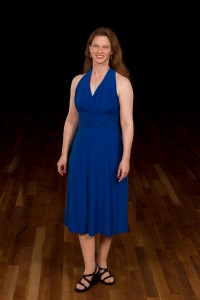 Sherri L. C. Bunch-Dance Instructor
Miss Sherri has studied dance for 25 years and has taught dance for 9 years. Before teaching she took classes at the University of West Florida, Florida Dance Exchange (FLEX dance) in Sarasota Florida, the Pensacola School of Ballet, the Richmond Ballet in Richmond Virginia, and Ingrid's Dance Theatre in Midlothian Virginia. Sherri taught for the Pensacola School of Ballet. She also danced and choreographed for the Emerald Coast Ballet professional company.
Sherri has also been practicing yoga for 13 years and teaching it for 11. She has training in Mat Science and Yoga Strength and Lengthening through American Family Fitness in Richmond, Virginia and Yoga for Everybody by Karen O'Donnell Clarke. Sherri's classes focus on using the natural movement of the body and slow, deep breathing to encourage flexibility and core strength.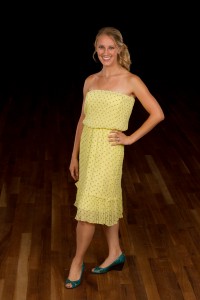 Emily Washburn – Dance Instructor
Miss Emily has been dancing for 19 years and has performed in numerous productions and shows. She has won various solo and group awards at Showbiz Talent Competition and performed in the Denver Parade of Lights with All the Right Moves Dance Studio where she was also an instructor. Emily has played the roles of Mother Ginger's Cook and a Party Boy in Colorado Ballet's production of The Nutcracker, and she was a Chinese Tea in Youth Ballet Colorado's production of The Nutcracker. Emily was also a competitive figure skater for 14 years finishing as a top senior skater in her region in 2006. This spring, Emily graduated from the University of Denver where she was a member of the DU Dance Team. She recently moved to Navarre with her fiancé and is excited to teach again!
Kendra Fendt- Dance Instructor
Miss Kendra has been dancing for more than 24 years, concentrating her training in classical ballet. At the age of nine, she was admitted into Northwest Florida Ballet's gifted training program, studying under the company's founder, Bernadette Clements Sims. During several summers, she was privileged to attend master classes with ballet mistress, Dorthy Lister and she furthered her training en pointe with Pensacola's Anthea Nader. Kendra also performed in Northwest Florida Ballet's Nutcracker Suite for more than 8 years, dancing several different roles. In middle school and high school, she was a member of the Pensacola Children's Chorus where she put her love of dancing and singing together performing locally and world-wide. Miss Kendra graduated from UWF in 2005 with a degree in Public Relations and now works at UWF during the day as a communications coordinator.
Charles Mason – Dance Instructor
Charles, better known as Mase Boogie, started dancing at an early age. He's been flipping around all over the place ever since childhood. After a brief hiatus, Mase returned as a student of the acrobatic form of dancing originally termed "breaking, " which he's been actively competing and performing in for the last 8 years. Breaking is a mixture of gymnastics, martial arts, and various other dance disciplines. In addition to battling, for the past 2 years he has been performing in Mexico and various parts of the Caribbean with Carnival Cruise Lines. Mase is a member of the following dance crews, Damage Plan Kru, and LA Breakers, a pioneer crew of the West Coast breaking scene established in 1982.